The United Kingdom recently celebrated the Platinum Jubilee of Queen Elizabeth, marking the 70th anniversary of her reign, and within these celebrations, the result of the restoration of one of the most famous classic English cars was revealed.
We are specifically talking about one of the copies of the Jaguar E Type Roadster, which was made in 1965 and which was renovated with modern mechanics.
The details available to our ArabGT team indicate that the owner of this classic old car used the Jaguar Classic division of the British car company dedicated to restoring classic cars for the brand and building new models based on it.
The customer received his old car that had been renovated before the platinum jubilee celebrations of Queen Elizabeth and was able to participate in the processions during this occasion.
The information available to us indicates that the owner of this distinctive car wanted to own an E Type Roadster from the year he was born, and the Jaguar Classic performance was very distinctive after it provided him with a suitable copy that was made in the past only two days after the customer's birthday, meaning that the car is younger From its owner only two days ago, the car needed a comprehensive restoration to return it to a working condition, despite the fact that it was a long time ago.
The reconstructed vintage convertible has a Union Jack blue body colour, has LED headlights that replace the original headlights, and inside the renovations include red leather upholstery that comes from the gradation of British mailboxes, and a Bluetooth touchscreen is offered. .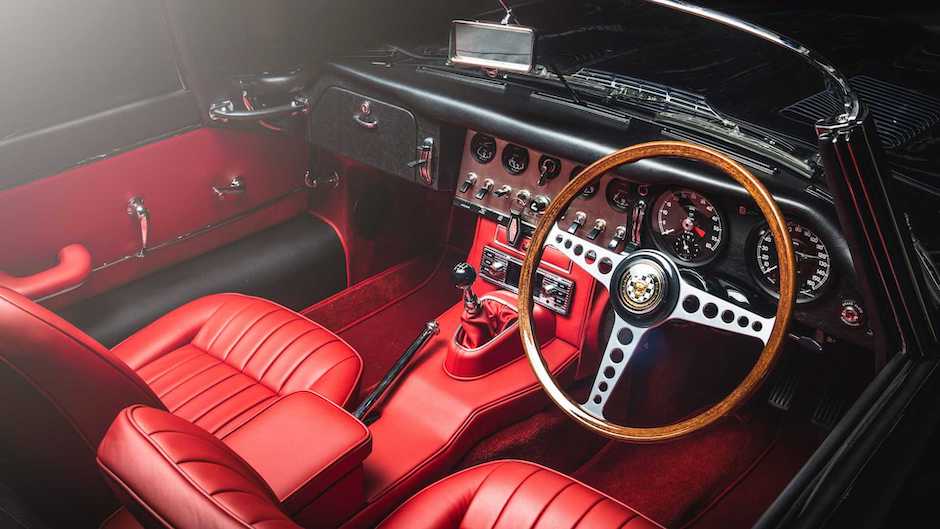 The car has many upgrades on the original Series 1 E-Type Roadster, ditching the 4.2 liter engine, and instead adopting this revamped version of the classic cars on the 4.7 liter engine, paired with an updated five-speed manual transmission that is more Smoother and quieter than the old gearbox, and this E Type got a new exhaust that provides suitable engine sounds.
Other upgrades that the old convertible got include an improved suspension system, better brakes, and wider tires.
Far from the star of this news, we would like to remind you of Journey through time With the manufacture of Land Rover and Jaguar cars in England, our colleague, Mosab Shashaa, took you to a previous episode of the program special coverage .
#Refurbished #classic #cars #Jaguar #Type #mechanically #modern